Dr. Chinedu Umeadi Foundation has rewarded secondary school students and teachers in Anambra State for excelling in the second edition of the 2021 Science Quiz Competition, sponsored by the foundation.
Correspondent Joseph Egbeocha reports that the quiz competition is aimed at "stimulating students across the African continent to improve their knowledge base in different subjects.
This year's exercise has a total of two hundred and six public and mission secondary schools at Anambra State zonal levels.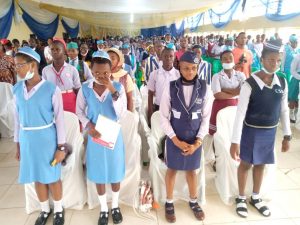 At an award ceremony in Awka, the Commissioner for Basic Education, Professor Kate Omenugha, who charged the students and teachers from nineteen schools across different educational zones in the state to sustain and surpass the feat attained in the competition, described Dr. Chinedu Umeadi Foundation as strong supporter of the state government's programmes in the education sector, calling on other privileged individuals to emulate the founder.
Professor Omenugha disclosed that the Obiano administration will, on a later date, celebrate students, whose academic performances have brought the state to the limelight, and reminded other students that with the fear of God, discipline and hard work they can achieve more.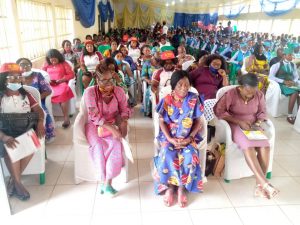 The traditional ruler of Abagana, Igwe Sir Patrick Okeke, the chairman on the occasion, Emeritus Professor Frank Akpuaka, and a parent, Chief Chukwudi Nzeribe, praised the foundation for its determined efforts at recreating the standard of education Southeast was known for and thanked the teachers for helping the foundation and the state government to realize set objectives in the education sector.
The chairman of Post Primary Schools Service Commission, PPSSC Awka, Honourable Ifeoma Okaro, Director of Science and Technology Department, Lady Ebele Okudo, and the member in charge of Otuocha Educational Zone, PPSSC Awka, Chief Joe Enemuo, who noted that such competition offers opportunity to showcase and evaluate standard of teaching and learning of science and ICT in the state's school system, said the finals of this year's competition was computer-based, in order to meet the expectations of the foundation, which are in line with the Willie Obiano administration's policy of bequeathing globally-competitive education to Ndi-Anambra.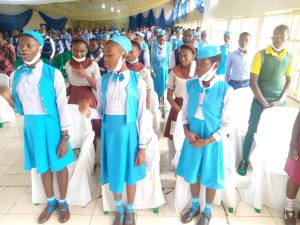 The President and Secretary of Dr. Chinedu Umeadi Foundation, Sir Ikem and Osoluchukwu Onwuadi, said the foundation, founded in 2019, is determined to change the orientation of the young ones and improve living conditions of the people, promising that the competition will be sustained to consolidate on its gains.
The state overall best student in the competition, Mmesoma Nzeribe, who received cash and scholarship awards, second best, Ukamaka Kamuo, both from Maria Regina Secondary School Nnewi, and third best, Franklin Ekemezie, from Christ the King College, Onitsha, who also received cash awards and other rewards, promised to win more.