As part of efforts to proffer solution to life threatening challenges confronting mankind, the Lovecare for the Needy Foundation in partnership with Sharing Life Issues with Ifeomamebe on Anambra Broadcasting Service Radio has organized a-one-day free health seminar for the downtrodden.
The program, powered by ABS, is an annual event where people with little or no access to basic health information are being thought the best practices to live a healthier life.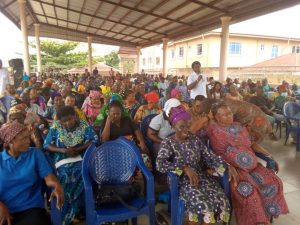 Correspondent Valentine reports that the event, which attracted hundreds of indigent people, featured series of health lectures by professionals including Dr. Agatha Muoka, who disclosed ways of preventing eye problems as well as Mr. Sylvester Obidiegwu, who took them on the use of different herbs and roots among others.
It also featured lecture on entrepreneurial opportunities in agriculture for wealth creation in post COVID-19 era by Dr. Chidu Nwike of the Department of Agric Education, Federal College of Education Technical Umunze.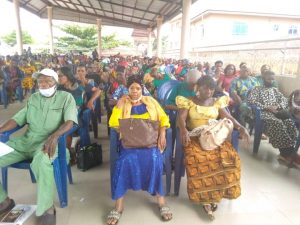 Speaking on the objective of the gathering, the host, Ifeomamebe of the ABS harped on the need to always give the needy the right information to better their lives and also give them a sense of belonging.
Mr. Ifeomamebe urged them to utilize the information gathered from the event to live longer and also meaningfully engage themselves.
He appreciated those that supported the program including the MD/CEO of the Anambra Broadcasting Service, Chief Uche Nworah.
The Director Technical Services, Ministry of Agriculture Awka, Dr. Emeka Okoli also taught the participants on the benefits of boifortified food crops that contain sufficient quantities of vitamin A and other micro nutrients, which include sweet potato, maize and cassava.